Got Clutter LLC was founded in 1997, with the idea that residential and commercial junk removal, hauling and disposal should be easy and affordable. Everyone has to deal with clutter and rubbish at some point in their life—when that time comes for you, we'll be there to help.
We take pride in serving both residential and commercial customers, and we can haul away just about anything you might want to get rid of. What separates our furniture removal services in Bremerton, Kitsap County, Enetai, and Port Orchard, WA from others, however, is our responsible approach to disposal. We take pride in properly recycling and donating any items in usable condition. This means giving back to our community and working to be a green, environmentally-friendly company.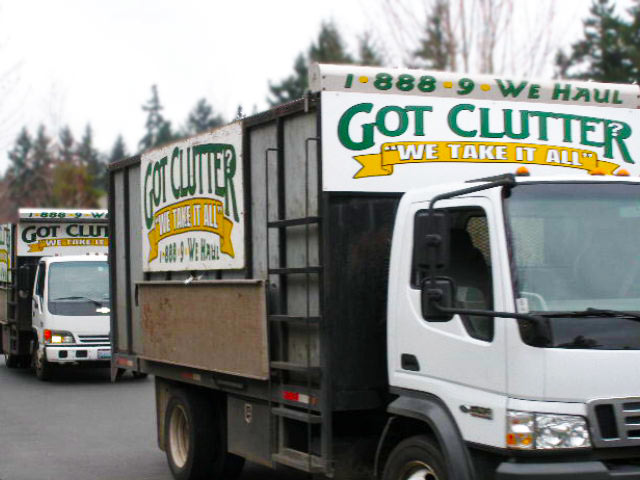 Our approach to hauling in Bremerton, WA is also faster and more affordable than other companies. We're not a big-box national chain—instead, we're locally-owned and –operated. We live side by side with the people we serve, which keeps us grounded and passionate about what we do. Every homeowner, realtor, renter, apartment complex manager and business owner we work with is someone in our local area!
The next time you need to tackle a mountain of clutter or are looking for a fast, efficient way to get rid of your clutter, give us a call. We'll arrive ready to make quick work of your mess and will take the time to make sure you're getting the highest level of service you demand.
Give us a call today at 360-377-7990 and see why, for decades, we've been the local, go-to choice for garbage and debris hauling. We promise you'll experience firsthand the level of dedication and commitment we have for serving our local area customers.